Homeowners and Auto Insurance in Belle Plaine and Wichita, KS
Tri County Insurance Center
Finding effective and cost-efficient insurance isn't easy, but you'll find it here. You'll also find caring and helpful agents here, and these agents will make sure that you have the best insurance experiences possible. We have access to many markets and we can write almost anything for anyone, so whatever you need, we can provide. We deliver one-on-one service to our clients, and whether this means performing in-depth consultations or assisting with claims, doing so ensures that we take care of everyone whom we serve.
We have big-city offerings and we deliver small-town services. We love helping people and we love what we do. At Tri County Insurance Center, we look forward to hearing from you.
Insurance Offerings Tailored to You
We write both personal and commercial lines, and the solutions that we write through these lines are all tailored to individual clients. Homeowners, auto, recreational vehicle, and motorcycle insurance are just a few of the personal products that we offer, and a comprehensive business program is among our commercial products.
Belle Plaine and Wichita are parts of large agricultural communities, which we serve. Through our farm program we provide crop, livestock, and farm dwelling insurance, as well as a host of other farm-related policies. If you're a famer, we can help you.
To learn more about our offerings, please visit our products page.
Local, Experienced Agents Providing Services and Support
We're local, and our principal is a member of the 5th generation of her family to live in Belle Plaine. This is one reason among many why you'll receive truly customized insurance from us. We're as invested in being a part of the communities that we serve as we are in providing great insurance. We support the Tulip Time Festival and we sponsor a local girls' basketball team. Our principal is the permanent secretary of the Belle Plaine High School Alumni Association and we give to local fundraisers. We're an agency that serves its clients as well as it can and that gives back.
Please contact us or give us a call today. You can request a quote if you're ready to start on a policy.
Additional Insurance Information:
Testimonials
Accommodating, professional, helpful, and quick. Very comfortable experience and I was impressed by their capabilities. Highly recommended.
I feel lucky to have found an agent willing to provide this level of service. No need to look anywhere else!
Over the years we've never once had to worry about our coverage. My husband and I are long-time customers and proud to be.
Surprisingly flexible and in-touch with my needs as a small business owner. Can't ask for more.
They have strong ties with the community, and it shows. It's nice to do business with people that really show they care about you and your family.
Our Location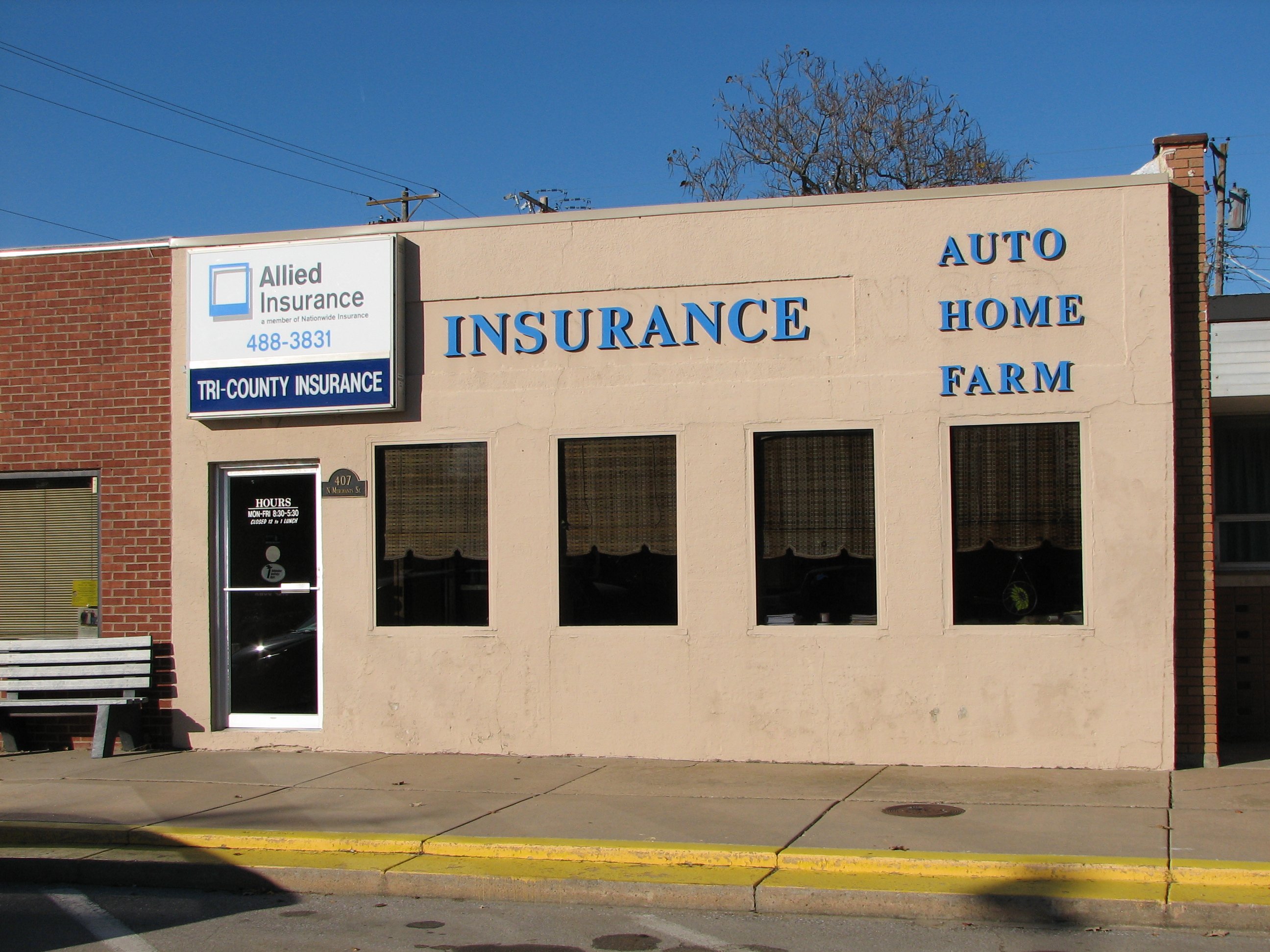 Tri County Insurance Center
407 N Merchant
Belle Plaine, KS 67013
Main office:
620-955-4013
Toll free:
800-488-2408